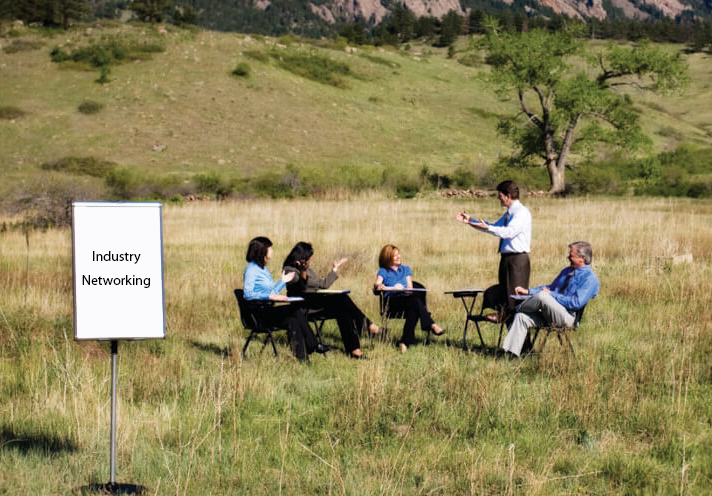 Networking is the process of building relationships with other people in your industry. It can be done in a variety of ways, such as attending industry events, joining professional organizations, and connecting with people online.

There are many benefits to networking. It can help you to:
Learn about new trends and developments in your industry.
Stay up-to-date on safety regulations.
Find new clients and partners.
Hire qualified employees.
Build your reputation and credibility.

Building Partnerships

Building partnerships is the process of forming mutually beneficial relationships with other businesses or organizations. Partnerships can be formed for a variety of reasons, such as:
To share resources.
To expand your reach.
To gain access to new markets.
To reduce costs.
To improve your products or services.

There are many ways to build partnerships. You can:
Attend industry events and meet other businesses.
Reach out to businesses that complement your own.
Offer to partner with businesses that need your services.
Collaborate on projects.
Exchange referrals.

Tips for Networking and Building Partnerships

Here are some tips for networking and building partnerships:
Be yourself. People can spot a fake a mile away. Be genuine and authentic, and people will be more likely to want to work with you.
Be helpful. Offer to help others, even if it's not something you're directly involved in. People will appreciate your willingness to help, and they'll be more likely to want to help you in return.
Be persistent. Don't give up if you don't make a connection right away. Keep networking and building relationships, and eventually you'll find the right people to work with.
Networking and building partnerships can be time-consuming, but it's worth it. The relationships you build can help you to grow your business and achieve your goals. for more infomration on collaboration in the challenge course industry check out The Alliance Collaborative at www.thealliancecollaborative.com